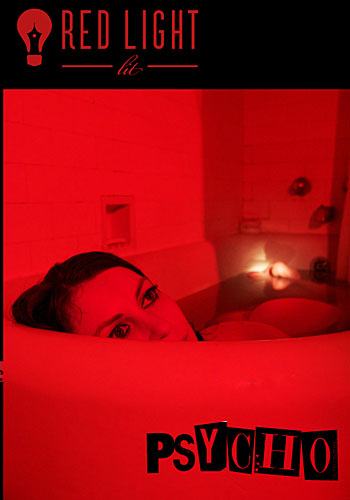 RED LIGHT LIT
Volume 7: Psycho
7 x 10
PB
•
84
Pgs •
$17.00
• ISBN
978-1-60052-009-9
"You know how they say you only hurt the ones you love? Well, it works both ways." ― Chuck Palahniuk, Fight Club
PSYCHO is the tipping point when love has rendered you unstable. It's an offensive word when we use it to describe others, and we hardly ever use it about ourselves. But from time to time we've all been consumed by distrust, lust, or ego. The poems, prose, and photography in this issue illustrate those secret desires, hidden behaviors, and passing obsessions.
Featuring writing by: Cassandra Dallet, Jennifer Snyder, Tara Malcom, Jane McDermott, Xan Roberti, Steven Gray, Kacy Cunnigham, Tomas Moniz, Sarah Kobrinsky, William Taylor Junior, Natasha Dennerstein.
Featuring photography by: Justin Frahm, Celine Guillou, Kristen Elzey, Raynie Alexandria Vratari, Shelbie Dimond and many more.